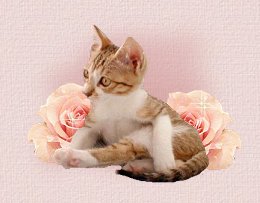 Celebrate the Miracle
Of all that makes you YOU.
Count a blessing for each candle
Have your cake and eat it too!

Unwrap this day and savor it
And all the love that's there
Send a dream-wish straight to
Heaven on the wings of prayer

Remember what a blessing you are
Even after this day is gone.
You're a gem, a priceless treasure
Let yourself shine on!

Author Unknown

>


Click the Next button above and see the
beautiful pages created by the Garden
Members and please sign the Guestbook
there too!






These pages were made with love by Nadia
for the Garden Of Friendship Special Occasion Committee.

Thank you, GOF, for the lovely Birthday gift!
and visit the Anniversary pages they generously created also!
and the wonderful Birthday Quilt too!
For 2004 please visit the Garden's lovely Birthday
and Anniversary gift pages!
My Garden of Friendship Main page is at the Garden of Friendship Wing.
My gifts from the Garden are at the Garden of Friendship GalleryWing.
My angel gifts from the Garden are at the Garden of Friendship Angel Wing.
********************************
Mysty's Site Index is at Storme Millennium Index.
********************************
[Care][Help][Parlor][Storme Central] [Millennium] [Storme II][Den][Yard][Shelf][Garden][MadCat]
[Game][Patriotic Porch][Study] [Patch][Attic] [Ring][Vacation][Furship] [Designs][Adoptions]
[web services][Halloween][Birthday][Loft] [Snow] [Island][Hostess][AdoptionPorch][Quilt][Gifts]
[Banners] [Ring] [Graphics] [Lists][Award][Links][Garden Friends][Haunted Courthouse][Library]
[Tutorials][Fireworks][Cat][Island2][GOF angels][GOF gallery][Index][Add link][Loft2][GraphicII]
[Mysty's Place][Postcards][GraphicII][MahJong][Cards][Lounge][Gof Birthday][Balcony][Island2]
[Realtor][Samples][Welfare][Condo][Care][Cat][Anniversary][Stratford][Nest][Help Links]
[Index]
[Postcards]
[Loft]
********************************
This page was up-dated on February 21,2005.