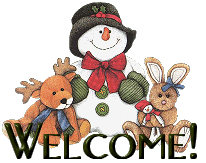 Storme Milllennium Holiday Quilt 2
| | | | |
| --- | --- | --- | --- |
| | | | |
| | | | |
| | | | |
| | | | |
| | | | |
| | | | |
| | | | |
| | | | |
| | | \ | |
| | | | |
Return to Holiday Quilt Home

Happy Holidays to All!
xxxxxxxxxxxxxxxxxxxxxxxxxxxxxxxxxxxxx
Christmas Santa Quilt -New 2005
Christmas Nativity Quilt - New 2005
Halloween Quilt - New 2005
St. Patrick's is being celebrated at The Wearing of the Green Quilt.
Celebrate Valentine's at our Storme Valentine Quilt
and Storme Valentine Quilt II
xxxxxxxxxxxxxxxxxxxxxxxxxxxxxxxxxxxxx
Sign My Guestbook or View My Guestbook
xxxxxxxxxxxxxxxxxxxxxxxxxxxxxxxxxxxxx
Our Main Quilt page is at Storme Millennium Quilt
Garden of Friendship Name Quilt
Garden of Friendship Quilters - Name Quilt 2
Millennium Friendship Garden Quilt features GOF Quilter's Club Members
squares also.
Birthday Quilt from the Garden of Friendship
Birthday Quilt 2005from the Garden of Friendship Quilter's Club.
Squares for your quilt by me can be found at Storme's Quilt Exchange.
xxxxxxxxxxxxxxxxxxxxxxxxxxxxxxxxxxxxx
You can use the templates below and send a square for the quilt or


send any Holiday quilt squaresyou have to our quilt
through the themail graphic link below.

xxxxxxxxxxxxxxxxxxxxxxxxxxxxxxxxxxxxx
The frame on this page and background were made using Redfield's Jama
Filter. I have a tutorial to make the fame and link for the free filter at
xxxxxxxxxxxxxxxxxxxxxxxxxxxxxxxxxxxxx
[Care][Help][Parlor][Millennium][Den][Shelf][Garden][Adoptions]
[Patriotic Porch][Study][Ring][Vacation][Designs][Library]
[Game
]
[Halloween][Birthday][Loft][Snow][Island][Hostess][Haunted Courthouse]
[MadCat][Banners][Ring][Graphics][Lists][Award][Links][Garden Friends]
[Gof Birthday][Care][Tutorials][Fireworks][Cat][Furship Desk][GraphicII]
[Quilt][Welfare][Add link][GOF angels]
[GOF
gallery
]
[MahJong]
[
Card
s]
[Knot][Samples][Anniversary][Realtor][AdoptionPorch]Lounge][Balcony]
[Realm][Samples][Gifts][[Loft2][Care][Stratford][Help Links][Island2]
[Mysty's Place][Web Links][tutorial index]Condo][Index][Furship Lodge]
[Fireworks][TearDrop Adoptions]
[Santa][Nativity]
[Index][GraphicsII][Postcards]
xxxxxxxxxxxxxxxxxxxxxxxxxxxxxxxxxxxxx
Our Site Index is at Storme Millennium Index.
xxxxxxxxxxxxxxxxxxxxxxxxxxxxxxxxxxxxx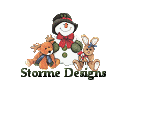 Thanks to Kurt's Dhtml for our snow!
Our quilt was edited on January 2, 2006.